Christianne Boudreau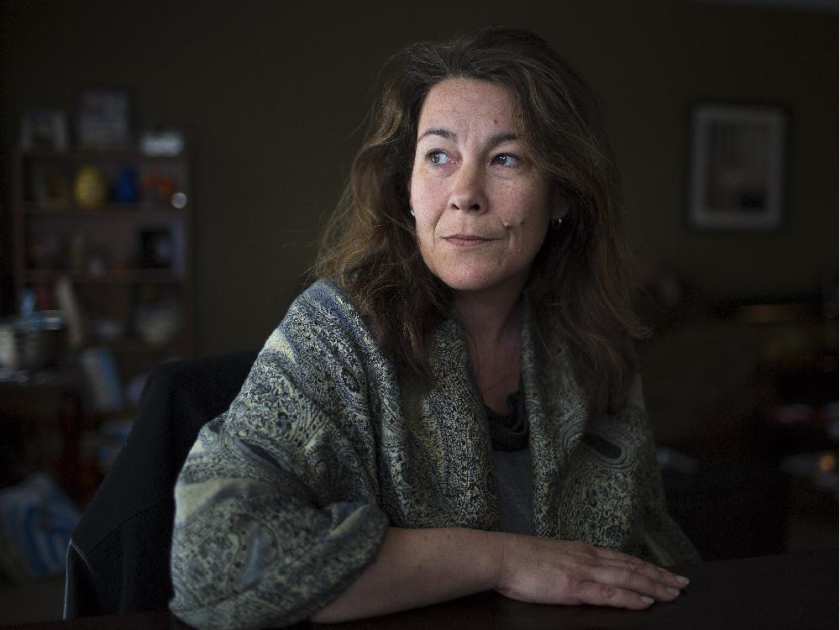 Christianne is an accountant and business manager by training and founded the Hayat Canada Family Support Foundation in 2014. As a mother personally affected by the impact of violent radicalization processes in her own family she decided to give her own experiences a voice and step forward for other families sharing similar problems. Christianne has been featured in international media on various topics related to prevention and intervention with violent radicalization and is now counselling other families. She is also coordinates the mothers network "Mothers for Life" with Daniel Koehler, which brings together mothers of radicalized jihadis to give them a stronger voice globally.
Read, listen and watch Christianne's story and learn about her work:
CBC News: 'This could be your child:' STU professor helps families with children lost to jihadist movement
CBC News: A Jihadi in the Family documentary explores Calgary mother's radicalization battle
American Thinker: Jihad Fantasy: Could This Be My Child?
News Deeply: Mother of an ISIS Recruit Tells of Loss and Hope
Montreal Gazette: A new line of defence in the war against extremism: Mothers of jihadist recruits
BBC News: The Calgary mother fighting radicalisation in Syria
WNYC: After Her Son Died Fighting for ISIS, One Mother Is Pushing Back
PRI: Christianne Boudreau lost her son when he went to fight with ISIS. Now she's doing something about it.
CBC News: Mother of dead Canadian jihadi launches de-radicalization effort
The Huffington Post: Christianne Boudreau On Her Son's Spiral Into Islamic Extremism And How She's Fighting Back
Global News: Christianne Boudreau's impossible search for answers about extremist son
Deutsche Welle: New anti-extremism project launched in German schools
NPR: The Warning Signs Of Radicalization: A Parent's Guide
The Globe and Mail: My son was born in Nova Scotia. He died an IS extremist in Syria. This can be stopped
National Post: 'He's not an evil person, he's my kid': Ottawa mother reveals struggle to stop son from joining ISIL
The Guardian: Mothers of Isis recruits find healing and resolve through support network
CNN: Son died fighting for ISIS, mom wants to fight propaganda
Le Figaro: Les mères de djihadistes en première ligne contre Daech
CBC News: ISIS fighter's mom leads Winnipeg anti-radicalization workshop
Daily Mail: Mother who lost son fighting for ISIS is now working to stop the extremist group from recruiting more vulnerable young Westerners
Calgary Herald: A heartbroken mother now sees the signs of radicalization
Christian Science Monitor: How to save kids from ISIS? Start with mom
ABC News: Mother of dead Canadian fighter says parents should rally to fight group, 'save children'
National Post: The path to extremism: The story of how one young man from Calgary ended up dead in Syria
PRI: 'They look at our children as monsters, and they're not,' argues mom of ISIS fighter
Corriere Della Sera: «Io, mamma che lotto per salvare da Isis i giovani come mio figlio»
AlJazeera: Radicalized at home: Canadian mother details her son's path to extremism
The Daily Beast: How One Mom Is Taking On ISIS
Christianne Boudreau on Twitter: